OFFERING VIRTUAL GAMING CLUBS WHILE TEMPORARILY CLOSED DUE TO COVID-19
REOPENING AUGUST 2021
   

OPENINGS CURRENTLY AVAILABLE IN OUR JACKBOX CLUB                   
LIMITED AVAILABILITY IN OUR OTHER CLUBS 
Socialization Game Club welcomes those with and without special needs, specializing in Asperger's, PDD, HFA.  Imagine two children or young adults, who may have difficulty socializing, excitedly battling Pokémon on their DS, taking part in Super Smash Bros, or discussing all the latest video games that you know nothing about, and seeing the person on the other end who couldn't be happier or having more fun. 
  Island Gamers Club encourages friendships in a relaxed, recreational setting. For those often excluded from peer activities, participating in our Clubs prevents social isolation. No one should be without a friend.

Participants join us to socialize, play games, learn social skills, have fun and make friends.
Island Gamers Club is now in its 9th year. Participants have learned many new skills at Island Gamers Club with great success, making a huge difference in their lives. Camaraderie among participants is one of the cherished accomplishments at Island Gamers Club. That's what makes Island Gamers Club special and the only one of it's kind. We offer Clubs and Classes. Many of our classes incorporate social skills during game play, We offer many choices.
                KIDS               

TEENS

           GIRLS     

SUPER SMASH BRO

S.      YOUNG ADULTS 
      20'S & UP         30'S & UP     DUNGEONS & DRAGONS    "AMONG US"     
                                             LGBTQ CLUB           ART CLUB WITH A TWIST

   
Don't miss our Friday Night Hangout Socials! Last Friday of the month  Check the calendar for details.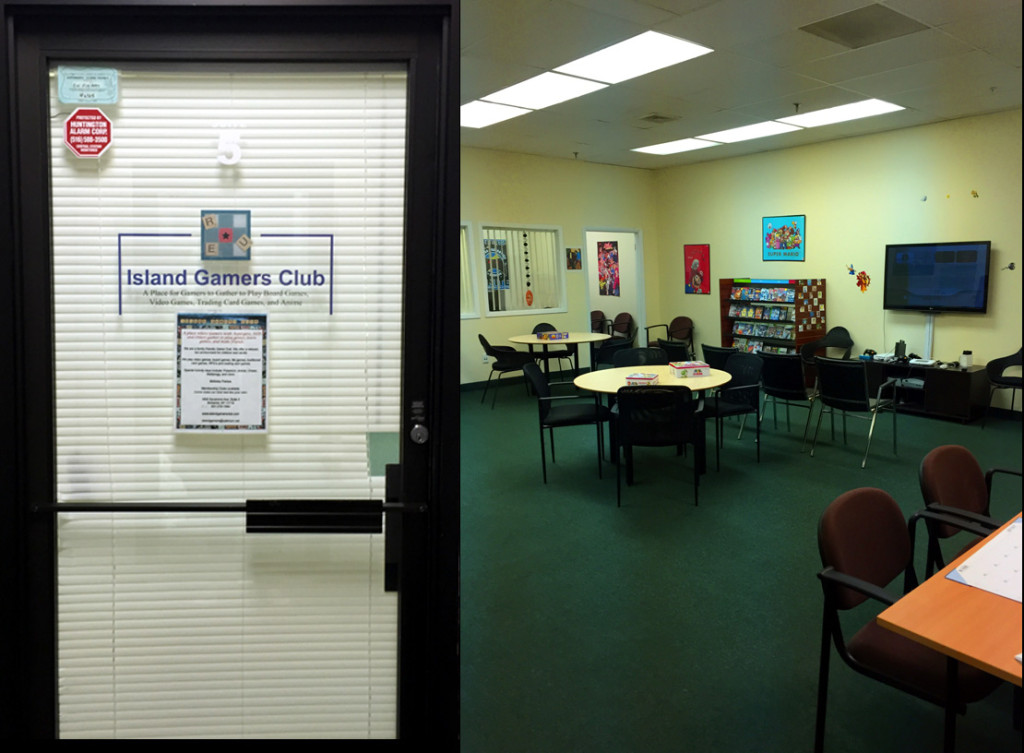 CALL NOW FOR A FREE NO-OBLIGATION TRIAL SESSION!

ALL GAMERS WELCOME – SPECIALIZING IN ASPERGERS, PDD,HFA
For information, contact us at islandgamersmail@gmail.com or call:
631-605-1813
Call to schedule an appointment to visit the Club.
---
PLEASE SIGN UP TO BE ON OUR CONFIDENTIAL MAILING LIST FOR INFORMATION ON ALL UPCOMING EVENTS.